Whether you're looking for a beautiful beach to share a bask on, or you want to get lost in each other amongst the bustle of a city, these are the best places around the world for a spot of romancing.
1. Maldives

This is an island nation located in the Indian Ocean consisting of a double chain of twenty-six atolls, oriented north-south, that lie between Minicoy Island and the Chagos Archipelago. These 23 islands are another of the world's paradises. These tiny coral atolls barely are above sea water and the surrounding reefs are teeming with life. Secluded and quite, they are a great place for an upscale romantic getaway.
2. Seychelles

Seychelles is an escapist fantasy, with all the luscious coastline and classic paradise features you could want in your lifetime. You could spend a day exploring one of the globe's smallest capital cities, Victoria, try some deep-sea fishing or go mountain biking, but you'll probably be more tempted to relax on the beach, in front of some astonishing cliff faces, in the mostly brilliant sunshine.
3. Jukkasjärvi, Sweden
This is a home to the popular Swedish Ice hotel .This hotel made is made of ice. Experiencing this Swedish ice igloo year round can be so romantic place to visit.
5. Tahiti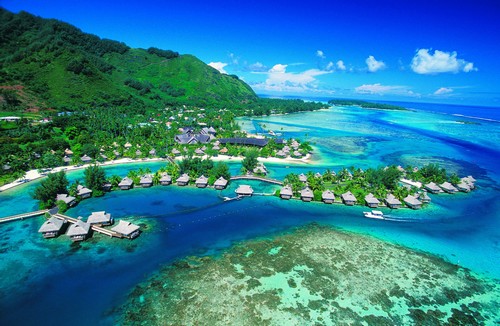 Tahiti is the largest island in the Windward group of French Polynesia. Located in the archipelago of the Society Islands in the southern Pacific Ocean, beach bungalows are places in the ocean, allowing for a nice early morning swim. Relaxing on white sand beaches with swaying palm trees as people wait on you hand and foot can be fun. It's intense colorful sunsets finish off each day in paradise.
6. Belize
Located on the northeastern coast of Central America, Belize is a popular resort and holiday destination for couples. The islands out in the reef give couples a chance to get away from everyone on private beaches and explore the fish filled waters. Couples can even go out and try to catch some with one of the many fish tours the country has to offer. Or you can simply enjoy the beaches and palm trees. Belize is bordered on the north by Mexico, to the south and west by Guatemala and to the east by the Caribbean Sea.
8. Venice , Italy
Venice is a city in northeastern Italy sited on a group of 118 small islands separated by canals and linked by bridges. Venice is renowned for the beauty of its setting, its architecture and its artworks. It is a place that will make you fall in love all over again. A ride in the gondola completely symbolizes the romance of the city. Ride down the canals cuddled up with your loved one and watch Venice go by. Dine in fancy Italian restaurants by the canals and get lost in ancient brick alleyways while you stumble upon Italian churches and squares. Venice is a place that will make you fall in love all over again.
9. Hawaii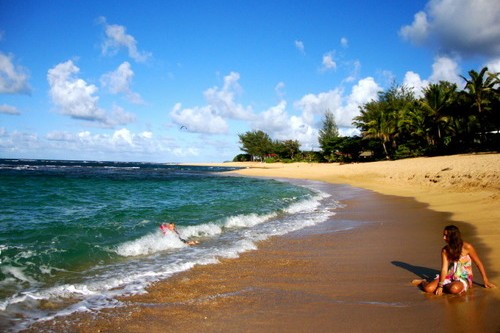 Hawaii is one of the biggest honeymoon destinations in the world, especially among Americans. Hawaii is the only U.S. state made up entirely of islands. It is the northernmost island group in Polynesia, occupying most of an archipelago in the central Pacific Ocean. Whether you are in Maui or big island, Hawaii offers an excellent options for couples. Tropical beaches, tropical jungles, luxurious suites, surfing, and an abundance of wildlife. Hawaii is truly paradise.
10 . Paris
Paris is the capital and most populous city of France. It is situated on the river Seine, in the north of the country, at the heart of the Île-de-France region. Paris made for lovers with its good food, wine, and atmosphere. Dine by candle light in front of the Eiffel tower, stroll down the Champs Ely-sees, and have a picnic in the park. Paris exudes romance and has been charming couples for centuries.
11 . Saint Thomas, U.S. Virgin Islands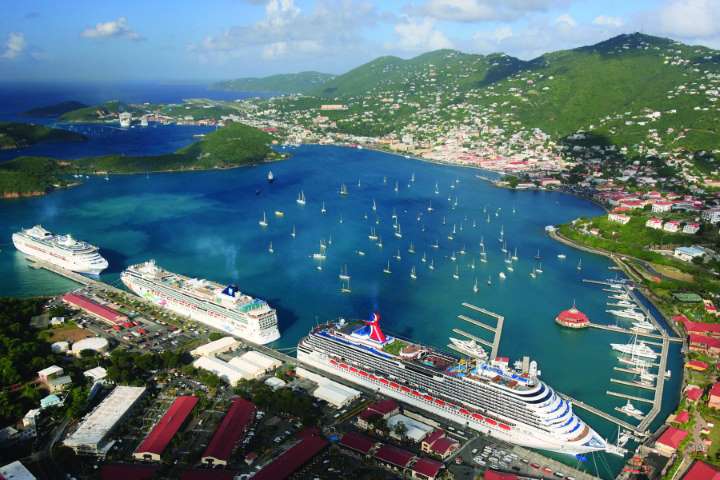 St. Thomas is famous for its beaches and shopping, bed and breakfasts dot an island that caters to couples and families. Though it's only 32 square miles in size, St. Thomas has a million miles worth of things to do. Go shopping and sailing, snorkelling and sightseeing, or diving and dining. Enjoy the island's world-renowned golf course, picture-perfect beaches and spectacular night-life. There's a limit party scene so you'll get peace and quiet as you stare into your lover's eyes.
12. New York City, USA
Dynamic, energetic and diverse perfectly describe the New York City. Much of the city's timeless appeal lies in the variety of its neighbourhoods. From the tenements of the Lower East Side to the brownstones and nightlife of Brooklyn, it's a place where every corner throws up something new, and yet familiar – the perfect urban landscape to fall in love to.
13 . Diani , Kenya
Diani Beach is one of the most beautiful destinations in Mombasa, Kenya. If you need the best beach romantic experience, then this will be a perfect place for you. This destination is within the Indian Ocean about 30 km South of Mombasa. This beach is a romantic paradise with palm trees and scenic environment.
With the presence of glistening azure water that laps at the shore, you can look at her in the eyes and pop your question. You may also share all the interesting moments of the past in the presence of undying waves.
14 . Bali, Indonesia
Bali is incredibly beautiful. Dining barefoot on the sand by candlelight, relax with a traditional massage, or soak up the scenery from a mystical temple will make you fall in love again.
15 . Mostar, Bosnia and Herzegovina
For a romantic break with a difference, head to the charming Eastern European city of Mostar. Its Relatively tourist-free, this historic city nestles snuggly in a river valley; spend your days wandering its cobbled streets, marvel at its many minarets, and relax in one of the surprisingly chic cafes.
Couples seeking cityscapes and wild nightlife, or those yearning for rugged coasts and uninterrupted countryside, can easily find a destination on the above list that satisfies their unique passions.